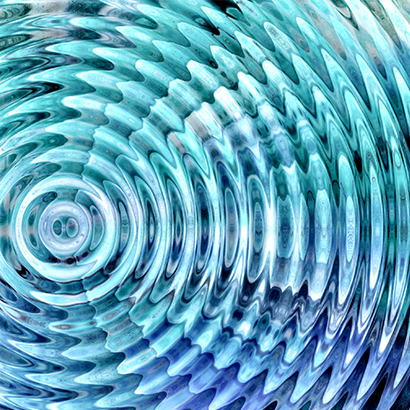 The Fortinet Training Institute programs provide cybersecurity training and certifications to help develop the current and future cyber workforce. To expand access to Fortinet's award-winning certification program, Fortinet offers training at Authorized Training Centers (ATCs) located in over 130 countries and territories around the world, teaching cybersecurity courses in 26 languages. Each year, Fortinet recognizes ATCs based on exceptional achievements in quality of training delivery, customer experience, and more.
This year, Arrow Education Services was the gold winner of the Global Marketing Innovation Award. We had the opportunity to interview Arrow to discuss current trends in the training industry, their award-winning training program, and the role Arrow plays in helping narrow the skills gap.
Authorized Training Center Spotlight: Arrow Education Services
Can you describe the training trends in the cybersecurity industry right now?
A current trend in the industry is the lack of cybersecurity skills across companies worldwide. This affects both the recruitment and retention of skilled people. As a result, cybersecurity has become a priority at the C-level, and companies are looking to hire certified professionals, from general jobs to more specialized roles, such as Cloud Security Specialists. Fortinet is playing a key role in helping close the cybersecurity skills gap because they provide industry-leading training and certifications for those looking to improve their skills.
We have been very pleased to see an enormous increase in the number of participants passing their exams immediately following training. It's very rewarding to know that we are preparing the cybersecurity workforce of the future, and equipping them with the skills and knowledge they need to be successful.
What impact does your training program have?
We have seen a large growth in the number of students participating in the Fortinet training delivered by Arrow. As more people look to advance their skills or transition into the industry, we have noticed an increasing trend of professionals seeking education opportunities. As per the program goals, the more Fortinet partners and customers are trained and receive their certifications, the more proficient they become on the products and solutions, and the more knowledgeable they are on how to defend their organizations against potential cyberattacks.
The Fortinet Training curriculum also gives cybersecurity professionals the opportunity to start from an entry level and improve their knowledge step-by-step with technical and advanced training. This further enables individuals with growth opportunities and the possibility to negotiate their salaries based on their skills and certification level.
What Fortinet courses are you getting the most professionals signing up for? What titles/levels of professional do you see most in your training?
We see the highest demand for NSE level 4 training and certification, which include a series of hands-on configuration tasks in a virtual lab environment. Following this, we see a lot of people signing up for NSE level 7, where users learn how Fortinet products work together in a full solution mesh architecture.
As far as who is signing up for our courses, we see a lot of professionals who are Systems Engineers, Administrators, Consultants, IT Managers, Network Administrators, and Security Managers.
What do you think is next in terms of training needs in the industry?
A recurring request we receive from our students is more flexibility to take classes whenever, and wherever. We also have a lot of students who request discounted training, and exam vouchers for a "second shot" in cases where they don't pass their exam on the first try. We see also see some new ways of accessing knowledge, such as microlearning, simulations, serious games, incorporated/contextual learning tools, podcasts, AI, metaverse communities, etc.
Can you tell us about your 2022 program for which you won the Fortinet ATC award?
Arrow's Fortinet Academy is supporting the growing skills requirement and the cybersecurity certification strategy of both Fortinet and Arrow. For the Marketing Innovation Award, we spoke about how we are expanding our training program across different Arrow countries, supported by an integrated marketing campaign, which included: the web, newsletter, and organic and paid social media. All of these different marketing components integrated actions from Arrow Education and our distribution side. This joint effort has proven to have a positive impact on the number of students Fortinet-trained and certified last year. We continue to see positive results this year as well.
Find out more about how Fortinet's Training Advancement Agenda (TAA) and Training Institute programs—including the NSE Certification program, Academic Partner program, and Education Outreach program—are helping to solve the cyber skills gap and prepare the cybersecurity workforce of tomorrow.