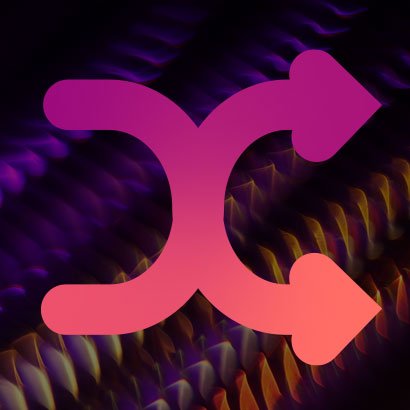 Services-based IT consumption used to be the future. Now it's the present. And so the collection of acronyms associated with the cloud – SaaS, PaaS, IaaS and more – has an extra dimension: XaaS.
Some definitions claim the X means "everything", for others it means "anything". For both it means: whatever the cloud has to offer, you can consume.
Does that sound the same as "everything" or "anything" to you?
It's more like when Henry Ford famously said, "you can have any colour of car you want… so long as it's black." It doesn't mean "any" or "every" at all. What happens if the cloud doesn't offer it? Or if certain components of a complete solution, from different sources, aren't ready to consume in the same way?
X Should Mean Anything AND Everything
These are important questions because, for organisations to fully capitalise on the enterprise IT sales opportunities presented by the subscription economy, what that X truly stands for matters a great deal.
X really should mean everything; everything the customer wants to consume in every way they want to consume it.
This demands a platform that's non-proprietary – not one that's limited to a preferred portfolio of products. A platform that allows you to add solutions from any vendor, and even your own services. One where you can roll-in hardware, software, licences, subscriptions, professional services and more under a single order code.
X Should Give Customers What They Want: Infinite Possibilities
People want flexibility – that's what the drive to service-based consumption is all about. In particular, the flexibility to consume technology in lots of different ways: physical, virtual, as-a-service or on-demand. Customers want different ways of paying, owning and operating too: from fully managed services down to pure on-prem hardware, monthly/quarterly/annually split payments vs. lump sum, 30-day rolling contracts vs. 3-years upfront – the variables are endless.
No two customers are the same, and they all want choice. Being rigid in your solution and service delivery is no way to address the infinitely unique array of customer opportunities. You need the broadest omnichannel scope to cater for all customer needs.
X Should Turn IT Consumption into a Fantastic Experience
Business models are changing to support a customer-first culture and new customer journeys fuelled by quality of experience.
Technologies are becoming more complex while skills and knowledge are in shorter supply. At the same time, pressure on capex budgets is leading customers to ask for opex-based IT options. These are opportunities, not threats. But once again, success lies in providing a great customer experience.
As customers increasingly consume technology as a service, partners can change how the relationship works to become more long-term, value-driven and strategic.
If it wasn't clear already, everything described above points toward the Exclusive Networks on-demand platform (X-OD). As well as enabling flexible, pay-as-you-go technology consumption, X-OD is a seamless digital experience for ordering and payments, allowing customers to self-serve and self-enable – boosting their service experience while empowering the partner's growth through scale and efficiency.
X Should Translate into True Transformation
Digital transformation (DX) used to be a strategy, now since the Covid pandemic it has become a reality. Partners must transform their own businesses to react to market change and opportunity; taking inspiration from other 'traditional' industries that have embraced as-a-service in innovative ways.
Take Michelin, the tyre manufacturer. Customer loyalty was a problem, low-cost competition fierce, and profits were being hit. They came up with the concept of tyres-as-a-service, reshaping from a product-led to a service-led business model through subscription – charging for tyres by distance travelled rather than transacting on unit price. Customers can still buy Michelin tyres the old way, but the company has benefited massively from offering a simple customer promise: a safe, high-quality, reliable tyre you never have to think about for a usage-based, predictable monthly cost.
X-OD allows organisations a rapid, risk-free, no-cost path to transformation that you can even white-label under your own brand. X-OD also uses the latest data analytics to provide intelligent insights into customer demand, allowing partners to continually add value through uniquely tailored offers and upselling/cross-selling when applicable.
"Everything" and "anything" are big words and big promises. To succeed in the new world of service-based IT consumption, you need to write your X in the best possible place.