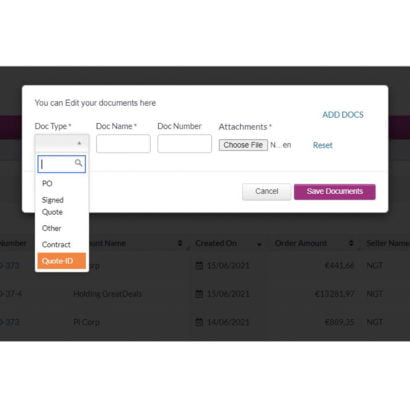 Under the "Orders" tab:
Go to the list of orders and click on the gear icon from the order you want to add a document for.
Click Manage documents.
Complete the mandatory information and select the file to attach.
Multiple documents can be added at the same time by clicking on "add docs"
The documents are then linked to the order and accessible in your under the "Document" tab.