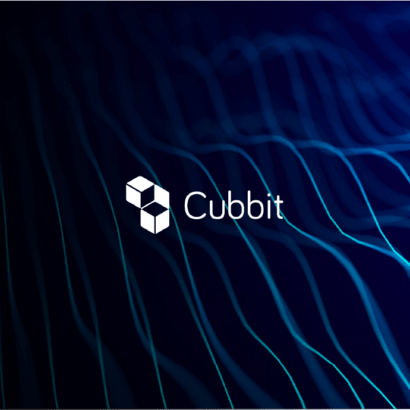 Cubbit's DS3 offers cloud at up to 20% the cost of the main providers via on-premise software that builds a cloud with other users and targets unstructured data use cases such as backup
Cloud object storage at up to 20% of the cost quoted by the big public cloud providers.That's the promise of Italy-based Cubbit with its distributed DS3 storage, which allows for cost-effective cloud-based object storage at a fraction of the cost of the big public cloud providers.Cubbit plans to expand into the UK, Germany and France in September, a move that will follow rapidly on the heels of a planned August agreement with MSPs and distributors to use and re-sell the platform.

Cubbit DS3 is a geo-distributed cloud object storage platform that makes use of capacity on customers' storage to build a peer-to-peer cloud. Customers deploy a node – physical or virtual – on-site that acts as a gateway and broker in a mesh with other customer nodes, all of which is called "the swarm".

Data is encrypted via AES-256 and distributed in shards across other nodes in the swarm.

Cubbit DS3 plays in the unstructured data space, which is big and growing, as customers try to gain value from vast stores of backups, files, images and logs. Object storage is an increasingly popular choice for unstructured data because it's good at holding data at scale and its metadata allows for more information than existing file formats.

Some storage suppliers are pushing towards very large and highly available unstructured data stores upon which artificial intelligence-based analytics can be carried out.

But how will Cubbit allow for that kind of processing if data is scattered across numerous nodes? "From the point of view of the customer, it's just one single data domain," said Enrico Signoretti, vice-president of product and partnerships at Cubbit. "It's a big data lake. Data is encrypted and segmented but from the front end you get a single point of access."

He added that Cubbit intends to add caching to the product later this year to help performance. "The problem is latency," said Signoretti. "And you can't do anything about it in a cloud service."

He declined to give a cost for the service, but said there are no egress charges and everything is on a dollar-per-gigabyte basis, however: "Some customers report costs of 20% of what they spent with AWS in the past."

Also, object storage in the format provided by Cubbit is attractive to customers that wouldn't be able to afford on-premise object deployments. "That is still very expensive," said Signoretti. "If you're not into petabytes of storage. It's a huge investment."

So far, Cubbit's activity has been restricted to Italy, where it has around 150 customers and nodes across approximately 1,000 sites.

The company claims customers in a variety of sectors that include food production, healthcare and manufacturing. Use cases targeted include a heavy bias towards backup, where numerous customers use it as a repository for Veeam accounts, as well as archiving, media and entertainment, and enterprise file sharing.

With the planned expansion into other European countries, capacity will be seeded to the tune of around 1PB by deploying nodes upwards of 30 nodes per region onto bare metal in datacentres. After that, customers will add to capacity in the swarm.