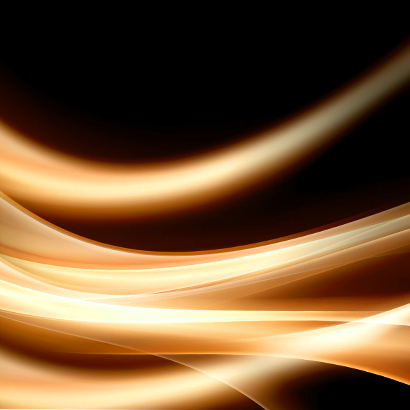 We are thrilled to announce that Proofpoint won Gold—the most distinguished honor—across all 15 categories entered at the annual 2023 Cybersecurity Excellence Awards.
The 2023 Cybersecurity Excellence Awards honor individuals, teams, products and companies that demonstrate excellence, innovation and leadership. With over 800 entries in all, the 2023 Cybersecurity Excellence Awards program is highly competitive. All winners reflect the very best in innovation and excellence in tackling today's urgent cybersecurity challenges.
We were awarded the top prize in email security, data leakage prevention (DLP) and cloud access security broker (CASB) along with nine other market segments.
Several Proofpoint thought leaders and resources also received top honors. Our resident CISO team was named Cybersecurity Team of the Year. The team was lauded for its outstanding work supporting the greater CISO community. Our resident CISOs produces a wealth of resources for CISOs around the globe. These include the annual Voice of the CISO and Board of Directors reports along with the CISO Hub.
Lucia Milică Stacy, who leads the resident team, was also a Gold winner for Cybersecurity Woman of the Year. She was recognized for her efforts to support customers and raise Proofpoint's profile within the industry.
Finally, DISCARDED took home gold for Best Cybersecurity Podcast. Launched in March 2022, the podcast series features real-world insights from our researchers about the latest trends in malware, threat actors, TTPs and more. It's hosted by Proofpoint senior threat researchers Selena Larson and Crista Giering and produced by marketing communications manager Mindy Semling. With more than 20 episodes released, the series has garnered and more than 21,000 streams so far.
Over 60% of the Fortune 1000 rely on Proofpoint's people-centric cybersecurity and compliance solutions. These awards underscore our ongoing innovation and excellence.*
Professional Leadership
| | |
| --- | --- |
| Gold Winner: | Cybersecurity Woman Year (Lucia Milică Stacy, global resident CISO) |
| Gold Winner: | Cybersecurity Team of the Year (Proofpoint Resident CISO team) |
Threat Research Insights
| | |
| --- | --- |
| Gold Winner: | Best Cybersecurity Podcast (DISCARDED: Tales from the Threat Research Trenches) |
Protecting the Number One Threat Vector: Email
| | |
| --- | --- |
| Gold Winner: | Anti-Phishing (Proofpoint Email Security) |
| Gold Winner: | Anti-Malware (Proofpoint Email Security) |
| Gold Winner: | Email Security (Proofpoint Threat Protection Platform) |
| Gold Winner: | Fraud Prevention (Proofpoint Fraud Defense) |
| Gold Winner: | Ransomware Protection (Proofpoint Email Security) |
| Gold Winner: | Security Awareness Program (Proofpoint Security Awareness) |
| Gold Winner: | Threat Detection, Intelligence and Response (Proofpoint Targeted Attack Protection & Threat Response) |
Information Protection Across All Users and Platforms
| | |
| --- | --- |
| Gold Winner: | Cloud Access Security Broker (CASB) (Proofpoint CASB) |
| Gold Winner: | Cloud Security (Proofpoint CASB) |
| Gold Winner: | Data Leakage Prevention (DLP) (Proofpoint Information Protection) |
| Gold Winner: | Information Archiving (Proofpoint Enterprise Archive) |
| Gold Winner: | Insider Threat Solution (Proofpoint Insider Threat Management (ITM) |
Winners were selected based on the nomination strength, including demonstrated leadership, excellence, and cybersecurity results, as well as popular votes and cybersecurity community comments.
For more information about people-centric cybersecurity from Proofpoint, visit https://www.proofpoint.com/us/why-proofpoint. And to learn more about the Cybersecurity Excellence Awards, visit https://cybersecurity-excellence-awards.com/.
*Category listing between 1,000 to 4,999 employees – North America