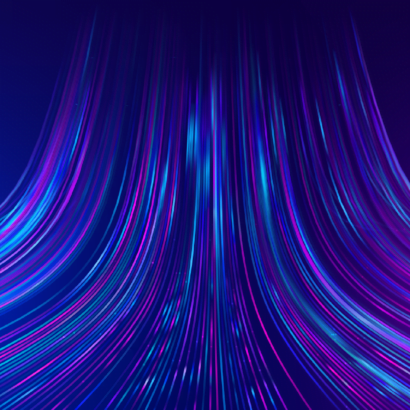 Enterprises worldwide increasing budget for growing data storage needs, as public cloud storage capacity continues to grow at a relentless pace
43% of global data to be stored in public cloud by 2024, on average
84% of enterprises expect to increase public cloud storage budget and the amount of data stored in the public cloud in the next 12 months
89% of organizations migrated data from on-premises storage to public cloud in the last year
70% of enterprises' global storage capacity is stored in public and/or dedicated cloud environments today, and average capacity reaching 12.7PB, with North America leading at 13.6PB
BOSTON MA, — January 24, 2023 — Enterprises are going all-in on cloud storage, with average stored capacity in the public cloud expected to reach 43% of their total storage footprint by 2024, and the vast majority (84%) are increasing their budgets to make that a reality, according to part one of Wasabi's 2023 Global Cloud Storage Index. The series, commissioned by Wasabi Technologies and conducted by Vanson Bourne, seeks to uncover the changing attitudes toward public cloud storage adoption, the factors that influence storage buying decisions, and the top priorities when it comes to budget, use cases, security, and cloud data migration.
"The world is storing more capacity in the public cloud than ever before, and enterprises are adopting multiple cloud storage providers in an attempt to maximize both performance and cost efficiencies," said Andrew Smith, senior manager of strategy and market intelligence at Wasabi Technologies, and a former IDC analyst. "We also gathered important data to inform understanding of new trends: the fact that more than 50% of organizations exceed their budgeted spend on cloud storage; and that many struggle with security due to inadequate training and user experience with cloud storage."
Enterprises see the value of cloud storage over on-premises storage
In the last year, 89% of enterprises migrated data from on-premises storage to the public cloud, and 84% of all respondents expect to increase the amount of data they store in the public cloud during 2023.
More resilient infrastructure (42%), needing to scale (38%), and access to global locations (35%) were major factors driving migration from on-premises to cloud.
Over half (51%) of respondents cited they use the public cloud to support their critical business applications, like enterprise resource planning and customer relationship management, as opposed to using the public cloud as a backup and archive repository (38% and 41%, respectively)
When it comes to C-Suite decision makers, 48% cited better performance of cloud over on-premises storage as the top factor driving the migration.
Organizations are not afraid to spend money on cloud storage, but still struggle to manage costs, billing, and fees
84% of respondents expect to increase their public cloud storage spend in the next year.
The leading factors of this increase are IT initiatives like infrastructure migration (56%), business initiatives like digital transformation (45%), and new data security initiatives, including backup/data recovery (44%).
Although there is willingness to invest in cloud storage, 52% of respondents exceeded their previous year's budget, primarily due to fees charged by their cloud storage vendor, including data operations, egress fees and API requests.
In fact, understanding their cloud storage bill was the number one challenge associated with cloud storage migration (40%).
The survey data also sheds light on one of the industry's unfortunate truths: A large proportion of storage bills are allocated to various fees. Specifically, respondents said storage fees account for 48% of their total cloud storage bill on average.
"Today's enterprises are required to be agile, and the insights gained from data lend a competitive advantage," said Smith. "However, while the perceived value of enterprise data might be limitless, storing and accessing that data, on the other hand, has a very real cost. Unfortunately, the complexity and uncertainty of storage fees are major factors which led more than half of organizations to exceed their cloud storage budget in 2022. This highlights a significant pain point for enterprises, and an opportunity to improve as they assess cloud storage spending for 2023."
To read part one of the 2023 Wasabi Global Cloud Storage Index in its entirety, please visit here.
Methodology
Wasabi commissioned independent market research agency Vanson Bourne to conduct research into cloud storage.
The study surveyed 1,000 IT decision makers who had at least some involvement in or responsibility for public cloud storage purchases in their organization. The research took place in November and December 2022 from organizations with more than 100 employees across all public and private sectors. All interviews were conducted using a rigorous multi-level screening process to ensure that only suitable candidates were given the opportunity to participate.
Parts 2 and 3 of the Wasabi Global Cloud Storage Index will focus specifically on EMEA and Asia-Pacific markets, which have their own unique cloud storage challenges.
About Wasabi Technologies
Wasabi provides simple, predictable and affordable hot cloud storage for businesses all over the world. It enables organizations to store and instantly access an unlimited amount of data at 1/5th the price of the competition with no complex tiers or unpredictable egress fees. Trusted by tens of thousands of customers worldwide, Wasabi has been recognized as one of technology's fastest-growing and most visionary companies. Created by Carbonite co-founders and cloud storage pioneers David Friend and Jeff Flowers, Wasabi is a privately held company based in Boston. Wasabi is a Proud Partner of the Boston Red Sox, and the Official Cloud Storage Partner of Liverpool Football Club and the Boston Bruins.
Follow and connect with Wasabi on LinkedIn, Twitter, Facebook, Instagram, and The Bucket.
About Vanson Bourne
Vanson Bourne is an independent specialist in market research for the technology sector. Their reputation for robust and credible research-based analysis is founded upon rigorous research principles and their ability to seek the opinions of senior decision makers across technical and business functions, in all business sectors and all major markets.