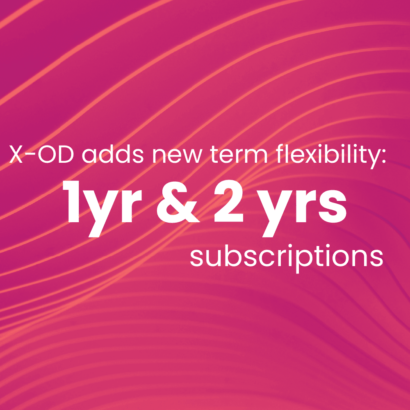 X-OD (Exclusive Networks on Demand) platform adds further flexibility to its Palo Alto Networks and Fortinet portfolios to drive increased value to channel partners across Europe
PARIS, FRANCE – 2nd August 2021 – Exclusive Networks, a global trusted cybersecurity specialist for digital infrastructure, today announced new subscription terms for partners harnessing its X-OD platform. Channel partners in all nine European X-OD territories can now enjoy the flexibility of acquiring technology through subscription terms for 1 year and 2 years (3 years already available).
Both Palo Alto Networks' and Fortinet's portfolios are included on an end-to-end basis for the newly added subscriptions terms. This is yet another milestone in terms of go-to-market and distribution for X-OD as it continues to create value through innovative offers that fuel channel opportunities around the subscription economy – what many resellers regard as essential to improving the delivery of their services.
"We are a partner-centric company, and our partners have been vocal about their needs on greater flexibility to answer the growing demand of security" said Alexandre Remy, Director of X-OD at Exclusive Networks. "We work with partners from all segments and at different stages of their lifecycle; some deals may have a better fit for a short 1-year term, while others will require a longer span due to the price point and complexity of the offer."
The new portfolio enhancement also aligns to X-OD's strategy which is two-fold, on one side adding diversity to the Exclusive Networks vendor ecosystem to enrich partners' options, and on the other, "subscriptionising" vendors' products and services to address everchanging channel needs.
While the 2-year term subscription is eligible for both software licences and hardware, the 1-year term is eligible for software only. X-OD partners can log in to their platform and find the offers available or otherwise contact their local Exclusive Networks account manager for further information.