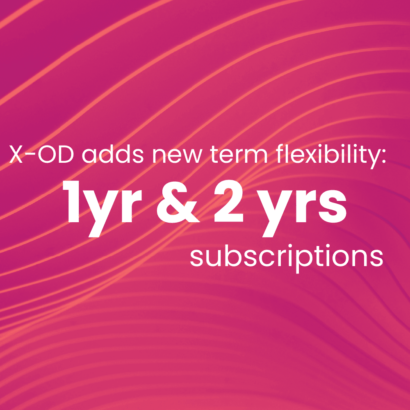 X-OD adds further flexibility to its Palo Alto Networks and Fortinet portfolios answering to the increasing demand of SMB & Enterprise Channel resellers who look for smarter ways of buying technology
X-OD Partners can now enjoy the flexibility of acquiring their technology through subscription terms for 1 year and 2 years (3 years already available).  The recently added offers are available to all 9 countries in the European territory.
Both Palo Alto Networks' and Fortinet's portfolios are included on an end-to-end basis for the newly added subscriptions terms.  This is yet another milestone in terms of Go-to-market and distribution for X-OD as it continues to create value through innovative offers that answer directly to what many resellers claim as essential to improving the delivery of their services.
"We are a partner-centric company, and our partners have been vocal about their needs on greater flexibility to answer the growing demand of security" said Alexandre Remy, Director of X-OD. "We work with partners from all segments and at different stages of their lifecycle, some deals may have a better fit for a short 1 year term, while others will require a longer span due to the price point and complexity of the offer".
The recent portfolio expansion also aligns to X-OD's strategy which is two-fold, on one side adding diversity to their vendor ecosystem to enrich the partners' options, and on the other, "subscriptionising" the vendors' products and services to fit the everchanging channel needs.
While the 2 year term subscription is eligible for both Software licenses and Hardware, the 1 year term is only eligible for Software licenses.  X-OD Partners can log in to their platform and find the offers available or otherwise contact their local Exclusive Networks account manager for further information.